This blog covers the experience of the Post-ICU team during our visit at the Patient Experience Symposium from September 17th until September 20th. Post-ICU not only attended and exhibited during this symposium, but we were also the proud sponsors of the PFAC-tor awards. Jurriaan van Rijswijk, President of Post-ICU, takes us along for the journey, so keep reading!
Day 1 Sunday, September 17th
This day was all about travelling. Most of Post-ICU's team members are, like our company's headquarters, based in the Netherlands. Fortunately, there are plenty of flights from Amsterdam to Boston.
In Boston, we would attend and have an exhibit at the Patient Experience Symposium for the next 3 days. This symposium brings together stakeholders from across healthcare in order to share inspiration and best-practices to improve patient experience.
Jurriaan noted that the environment felt inspiring on its own: "What makes the place interesting is that one of the coolest companies on Earth, Boston Dynamics, is located nearby!"
Day 2 Monday, September 18th
Jurriaan was an early bird today: "This morning, I was able to get some work done in my hotel room. I followed up with people in the Netherlands and made some calls.
Afterward, I had a preparatory meeting with Sandra [Post-ICU's Treasurer] at the Consulate in Toronto and RVO for the trade mission in Toronto that we will be participating in.
After spending a sort of workday in my hotel room, Seth [Post-ICU's CEO] picked me up at the hotel in his Tesla Model Y because it rained heavily today. It was a distance of less than 500 meters, but without transportation, I would have been completely soaked."
When the team arrived at the Symposium location, they encountered a little trouble. One of the banners got damaged during transport, and the team had to fix it on the spot. Fortunately, this proved no big problem, and the booth turned out "super nice". We were very fortunate to be granted a prominent location at the symposium: between the buffet, the bar, and the main entrance of the large hall. In Jurriaan's words: "Who wouldn't want to be there?". As a result, Post-ICU's booth was bustling with activity.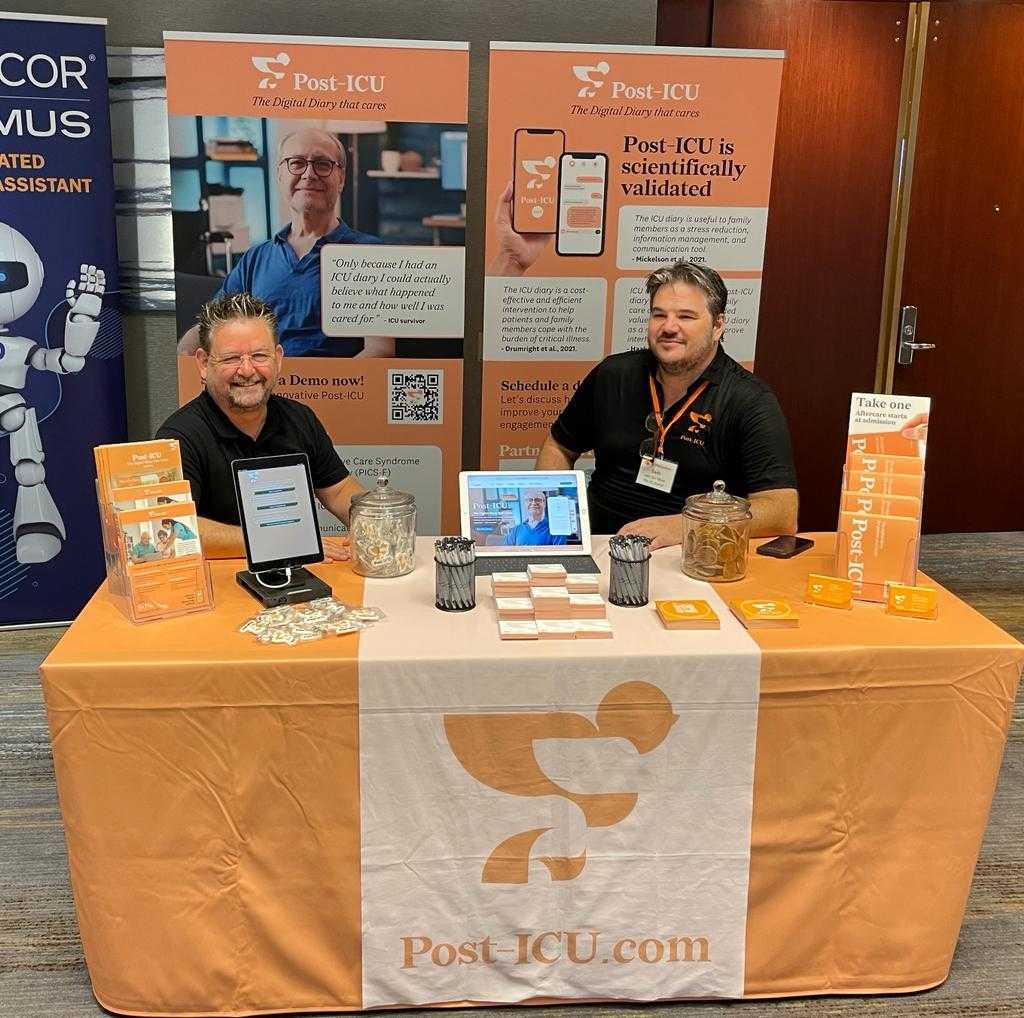 The program started after lunch at 2:00 PM with two keynotes and a roundtable workshop. The keynotes were delivered by John Boerstler, a Veterans Affairs Experience Director and a patient. This 'Patient Lee', as he's commonly known as, was especially inspirational for the Post-ICU team. His story summed up quite well why our team is so passionate about bringing the Post-ICU digital diary to more ICU patients, their families and professional caregivers. The keynotes and workshops were some great opportunities for us to learn about trust, compassion and how a great patient experience contributes to health outcomes.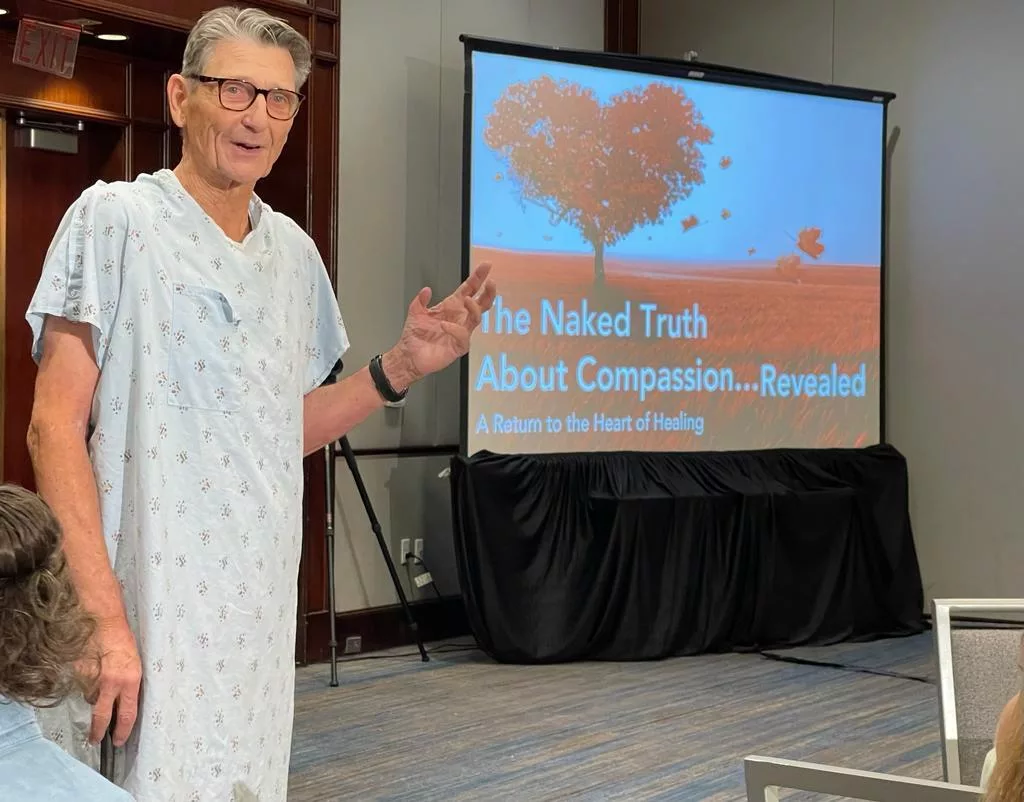 During the evening, our team met up with Jennifer Guenther, Transformation Executive of Hexaware (a.k.a. Mobiquity). The team had a nice conversation with her about the rollout and scaling of Post-ICU in America. Finally, everyone returned to their hotel room after a wonderful day. Jurriaan: "A productive day of work. Nearly 18 hours on the job for the craziest company on Earth, with the most brilliant group of colleagues, for the best mission there is!"
Day 3 Tuesday, September 19th
Today was the day that everything seemed to shift from 'getting to know people' to 'having actual conversations with them about implementing and using Post-ICU in their hospitals', according to Jurriaan.
Today at the Patient Experience Symposium, James Merlino, MD, explained how and why he borrowed a successful consumer video concept to express the importance of empathy. We share his belief that The missing piece of the puzzle of successful transition in healthcare is empathy: the human connection to patient (and family) care.
At the end of the day, Seth took the stage at the conference as a sponsor of the Patient Family Counsel Awards (PFAC-tor). We felt highly appreciated as a sponsor, a wonderful feeling. We are so proud and honored to contribute to making events like these possible.
Day 4 Wednesday, September 20th, 2023
Jurriaan described the last day of the Patient Experience Symposium as the most succesful day. "We followed up with several hospitals in the Boston area and scheduled appointments for when we return.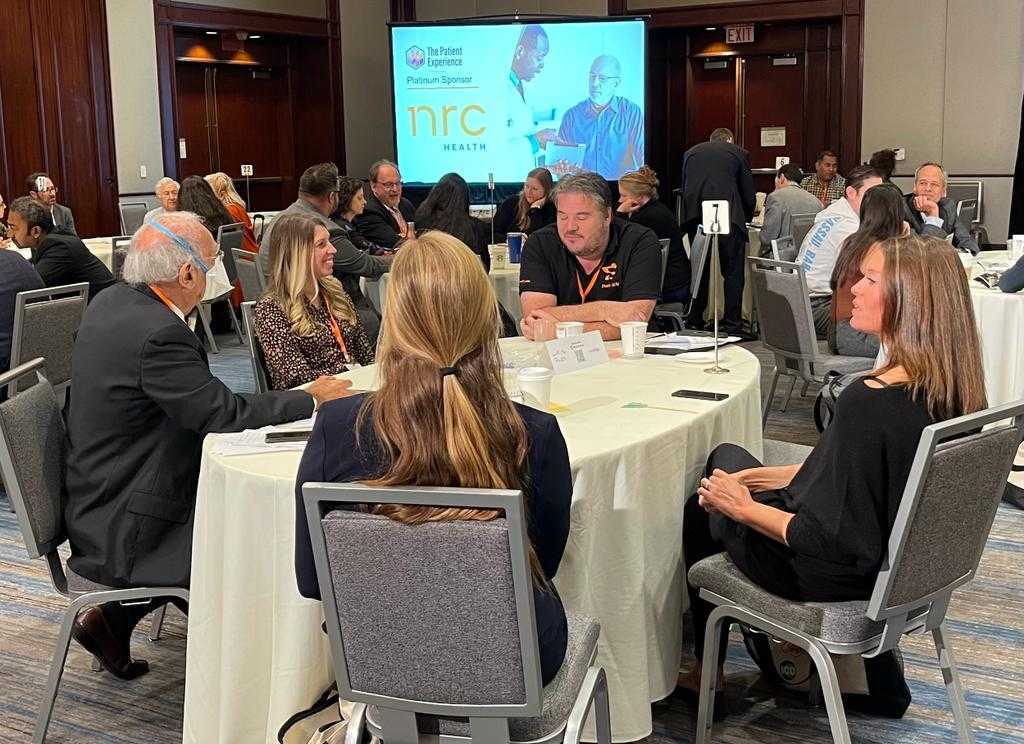 As the symposium was ending around lunchtime, Seth and I packed up the trade show materials in boxes. We stored the booth materials in a 'self-storage', because we'll need them again in two weeks for the 2023 Planetree International Conference on Person-Centered Care, also held in Boston. Then Seth dropped me off at the airport, while he continues to Chicago for a meeting with several people, including the people conducting research with the Post-ICU digital diary".
To summarize, we have learned a lot and made numerous great connections. It was an excellent and successful trip.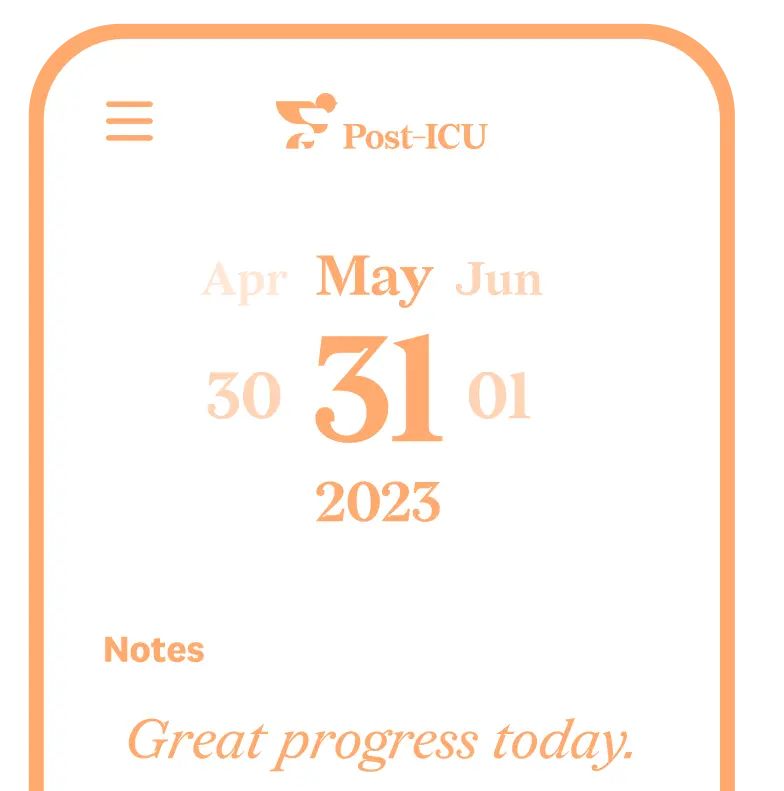 Ready to transform your patient experience?
Jurriaan would love to answer any questions you may have.